Dental implants are titanium fixtures that are surgically embedded into the jaw bone and simulate the root of a tooth. They are used to attach a single tooth, multiple teeth or even to stabilise a denture so it does not move around.
Benefits of Dental Implants:
Eliminates the key problems of denture, including poor fit gum irritation and pain from exposed nerves.
Elimination of denture adhesives.
Improved comfort, speech and appearance.
Preservation of the integrity of facial structures.
Adjacent teeth are not ground down for a bridge.
Implants can be easier and maintain since they are cleaned like natural teeth.
Improved ability to taste food
Looking and feeling younger
Restored self esteem
Improve Quality of life.
Structure Of the Dental Implant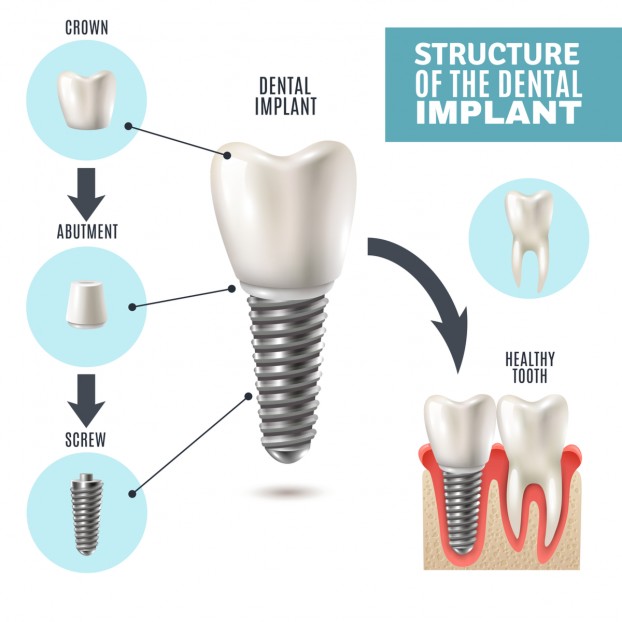 A dental implant is a surgical component that interfaces with the bone of the jaw or skull to support a dental prosthesis such as a crown, bridge, denture, facial prosthesis or to act as an orthodontic anchor.
Dental implant is a man made titanium fixture that serve as replacement for the root portion of missing teeth  in your mouth. The implant is placed in the bone of your upper or lower jaw, these are actually more tooth saving than traditional bridgework since, implants do not rely on neighbouring teeth for support and very natural in appearance. Dental implant is a big change in term of dental care.
Dental implants are typically made of titanium, A bio-compatible material that is accepted by the human body and serves as a strong and sturdy base for replacement teeth. Also dental implants are the only restoration method that stimulates your natural bone underneath the missing tooth. So this process is totally safe and acceptable by a human body.
What Implants can do:
Provide support for a denture.
Support a bridge and eliminate the need for removable denture.
Replace one more teeth without affecting bordering teeth.
Benefits of Dental Implants

Maintain the anatomy of jaw bone so your face retains its natural shape.
Eliminate the need to grind down the healthy adjacent teeth.
This eliminates the key problems of denture, including poor fit gum irritation and pain from exposed nerves.
The result is superior comfort, reliability, and freedom from embarrassments.
Restore a more secure biting ability then removable denture.
Looks, feels and performs similar to your natural teeth. Hence, oral care is same as a natural tooth and restore self –confidence and appearance.
All on 4 procedure and aftercare:
An initial consultation and various detailed diagnostics including X-rays, CT scan and dental impressions will determine your bone structure and whether you need any extractions. A number of planning appointments are required and then the four implants are inserted into the jaw in such a way that they will completely fuse to the natural bone over time. An initial fixed denture is usually fitted on the same day and the final fitting is perfected after a few months.
Written By :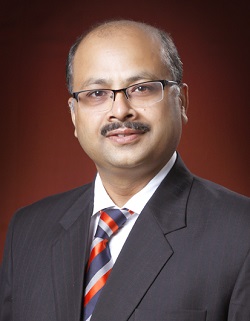 Dr Rajesh Bansal – BDS, Post-Graduate Certificate in Oral Implantology (PGCOI),                                                               Chairman & Managing Director- Shanti Dental's-Delhi                                                                                   info@shantidentals.com